I am currently working on a nonfiction piece … and I noticed that I am still using thematic writing.
Cogpunk Steamscribe
A Steampunk version of the character Death from the Endless, from Neil Gaiman's Sandman universe.
Thematic casting is when you base your characters around a central theme. Take the Fanastic Four as a fairly simplistic example of thematic casting. Mr Fantastic represents 'water, Sue is 'air', the Human Torch is 'fire' and the Thing is 'earth'; all four of the basic elements as understood by alchemists. The Planeteers from Captain Planet follow the same theme, adding 'heart' to the mix. In the Avatar series, the Last Airbender and The Legend of Korra used the same for the various 'benders'. Many children's cartoons use thematic casting, but this doesn't mean it can't be used as a sophisticated writing tool.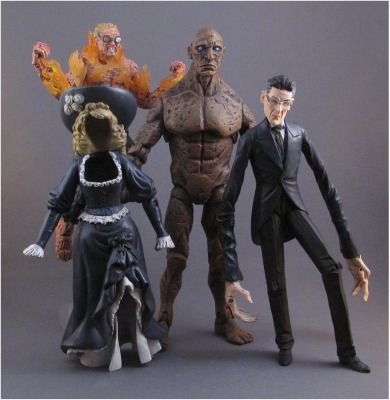 The Victorian era version of the Fantastic Four.
When I think of sophisticated thematic casting, I think of Neil Gaiman's Endless from his Sandman series. The Endless are seven siblings who rule the aspects…
View original post 385 more words