I like going down the rabbit hole of etymology of writing terms. Some terms are hard to pin down. Here are three of my favourites, and if you can enlighten me further I would be most grateful.
The Easter Egg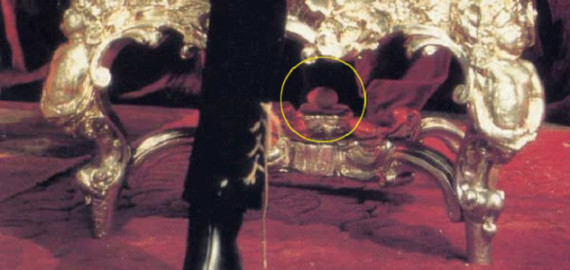 An Easter egg in a game or video is a hidden or secret feature, often for the amusement of the creators rather than the users/audience. Wikipedia states that "The use of the term "Easter egg" to describe secret features in video games originates from the 1980 video game Adventure for the Atari 2600 game console, programmed by employee Warren Robinett." HOWEVER! In the movie The Rocky Horror Picture Show, the crew and cast had an Easter Egg hunt on the sets, and eggs turned up during filming. I would suggest that – since the movie was released in 1975 – that Robinett may have been a fan of the musical and this inspired the name.
Jumping the Shark
The origin of this term is straight from an episode of Happy Days, the television series, when Fonzi feels the need to prove his courage by jumping a shark. 'Jumping the shark' is when a show starts doing ridiculous storylines in an attempt to stop haemorrhaging viewers; it usually means the show is about to be cancelled. Often, it is these bizarre storylines that deliver the death blow.
Lampshading
Lampshading is a way of dealing with any element of the story that threatens the verisimilitude of a narrative or television show or movie, and interferes with the audience's suspension of belief. Lampshading is calling attention to the very implausible plot development, or overused stereotype or tired cliché, by highlighting it. By pointing out the issue, the writer hopes to turn it into a in-joke with the audience, rather than an example of lazy writing. So where did the term come from? My research couldn't turn up a straightforward answer. It seems to have its murky origins in vaudeville, where it was a common comedic ruse for a character to hide by sticking a lampshade on their head.