1/ Goggles
Nothing adds instant Steampunk goodness to an outfit than goggles. They can be as simple or complicated as you like. My first pair of goggles were cheap goggles from a hardware store, painted with a metallic copper paint. Aviator goggles, diving goggles, welding goggles, all of these can be adapted to a Steampunk outfit.
2/ A Snazzy Hat
The Steampunk Aesthetic can work with any sort of top hat or bowler. It can be worn plain, or as decorated as you like. Pith helmets are also good and aviation helmets. The Victorians wore all sorts of hats, so it is easy to  find a style that suits.
3/ Gloves and Gauntlets
A pair of gloves or Steampunk gauntlets improve the style of any Steampunk outfit. Again, they can be as plain or ornate as you want. Driving gloves go well with airship pilot cosplay, and lacy gloves complete a feminine outfit with a bustle and a corset. There are tutorials all over the Internet on how to make gauntlets.
4/ Boots
Be they thigh-high pirate-style boots or dainty ankle-length boots with buttons, boots indicate you mean business. Modern looking high-heel shoes need not apply…the more straps, buckles and lashes, the better. A pair of spats needn't go astray, because they can convert a plain pair of shoes into Steampunk footwear.
5/ Belts and Suspenders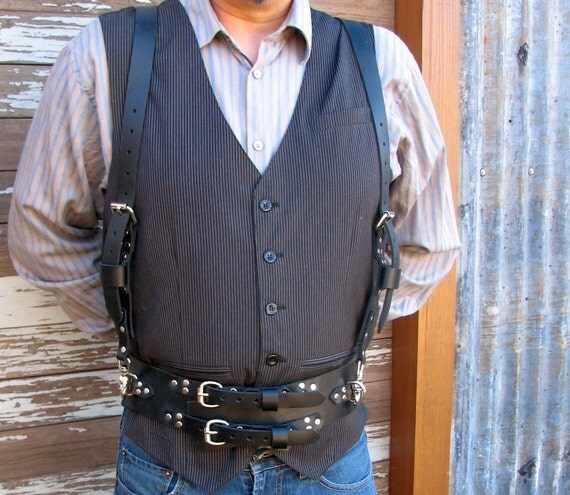 It can pretty hard to keep you trousers from sliding off when you have a lot of gadgets and buckles and chains decorating them. Not only are suspenders stylish for both men and women, they also are useful. I hang a Steampunk chatelaine off my belt, and if you want to hand a holster for a parasol or fan off your belt you really do need suspenders.